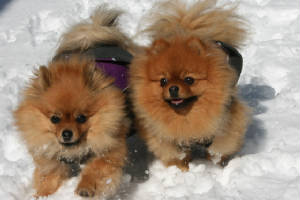 Hi Ellen,
An update for you. Willow is beautiful, loving, gentle, quick to learn and a very special Pom. She is sooo devoted to me and such a pleasure to love. She dominates Pippa, and that took some time to work out, but they are pals and at a distance, look like sisters.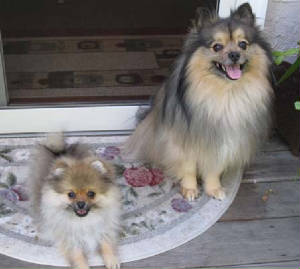 Ellen,
Just wanted to say thanks for allowing us into your home today. Vinnie is doing well and playing with his new brother Bruno. Here's a picture of the two of them.
He's the cutest and most easy going of puppies. You've done a great job with this little one.
Again thanks
-Janet Gonzales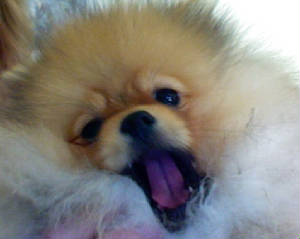 Hi Ellen,
Muktuk knows he is as cute as he can be. He just turned 4 months. He is a pampered little guy and prances around strutting his stuff. He is also full of trouble and quite a handful. He is always into something for the fun of it. Thanks for such a good little buddy.
Louise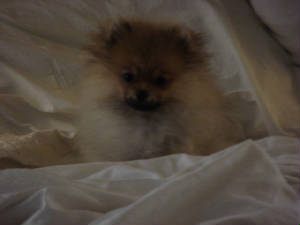 Hi Ellen,
The more time goes by... the more we love our little girl. She is so very precious to us.
Thank you for allowing us to have our baby.
Debbie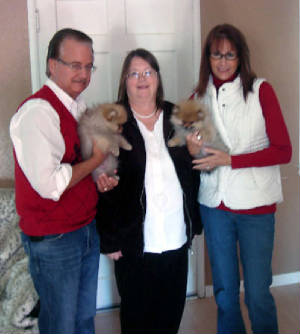 Hi Ellen,
I thought I would share the joy of Chloe on vacation. Can you tell by her smile she hates her life, HAHAHA! I taught her how to play Frisbee and she is hooked. She plays all the time now. Too yummy for words!!! Oh yeah, Taylee has finally warmed up to her and they play now, YEAH! It warms my heart to see them get close like Tink and Tay use to be.
Take Care,
Lisa



Chloe celerbrated her 3rd birthday with family and friends, and her Mom Mollie and Sister Renie. Happy Birthday Chloe!!!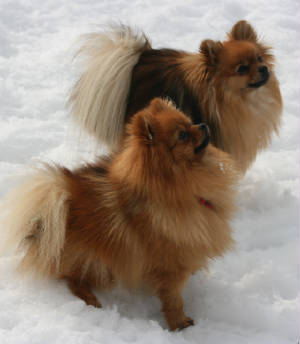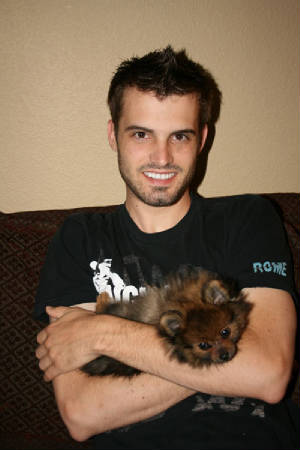 Hi Ellen,
I have had such an amazing week so far! Though my sleep is very deprived, I have a happiness with me that is always by my side! He has been pretty good about the potty pads. He definitely does not like to be left alone even for a minute, but we're pretty much inseparable anyhow! Thank you so much for filling the void in my heart & home!!
Tiffany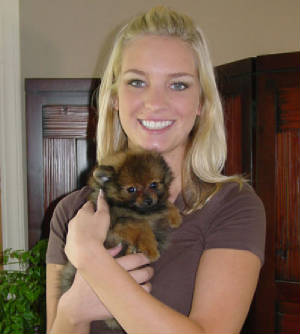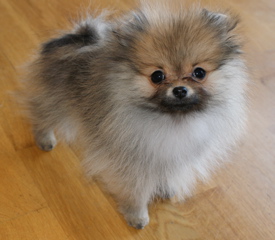 Hi Ellen,
MeToo is doing great. She is the love of my life. She is everything
that I wanted and more. What a little stinker!! She has so much energy and personality. She keeps me going. She is starting to go through her uglies but is still adorable. She is ready to show. She is stacking on a table great and just shows herself on lead. Her tail still has a mind of its own but I am rolling it like you said and hopefully when she gets her adult coat I can convince it to stay where it needs to.
Take care and Thank-you again.
Jan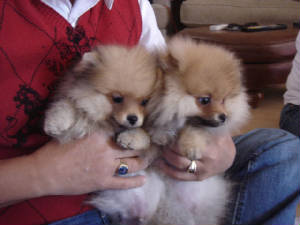 Hi Ellen,
I don't think it can be called bragging when I send pics to the person that helped to create the most darling angel on the planet. They need to rename the "puppy uglies" because this the is cutest thing I have ever seen. Take Care, Lisa